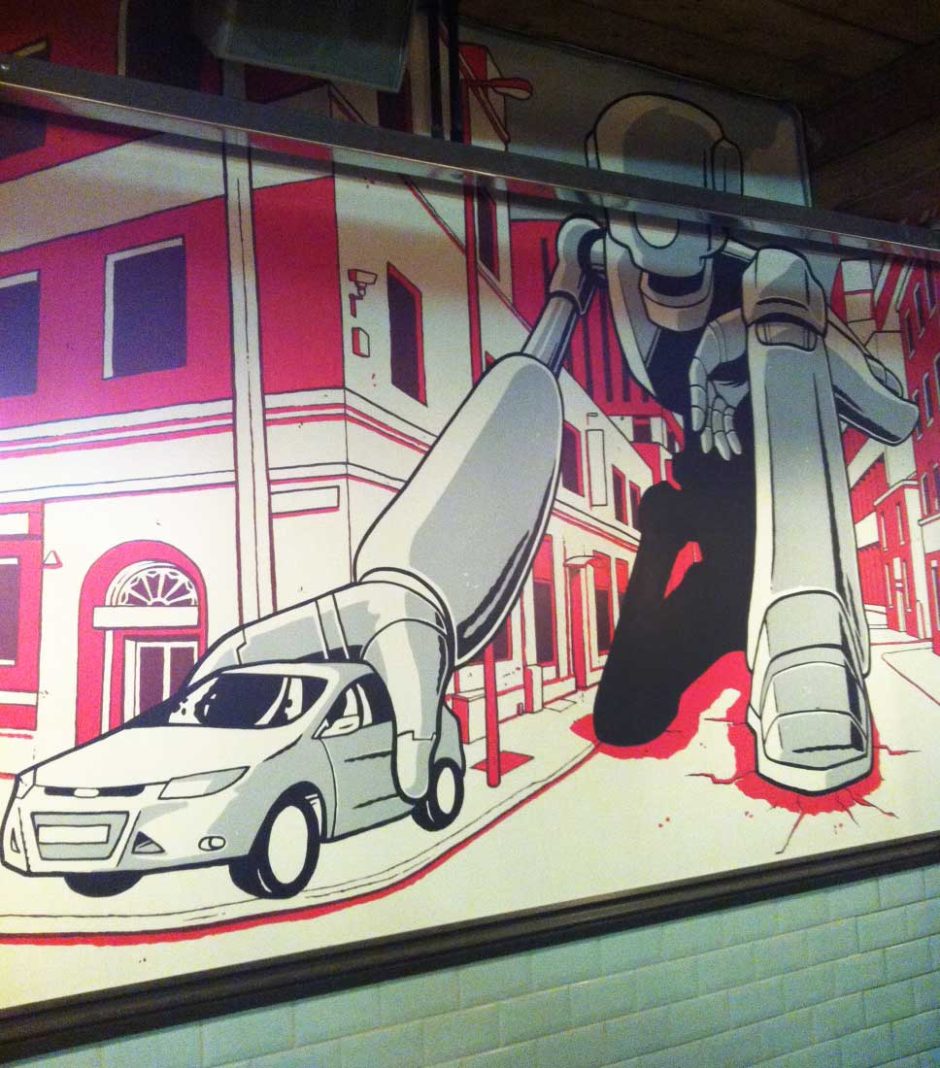 Kosmonaut, an ace bar on Tariff Street in the Northern Quarter, are expanding and asked me to paint a mural to brighten up the new area, which opens later today.
Using this print, that I did for Rarekind back in July of last year, as a starting point, we see more giant robots engaging in some Stevenson Square based relaxing.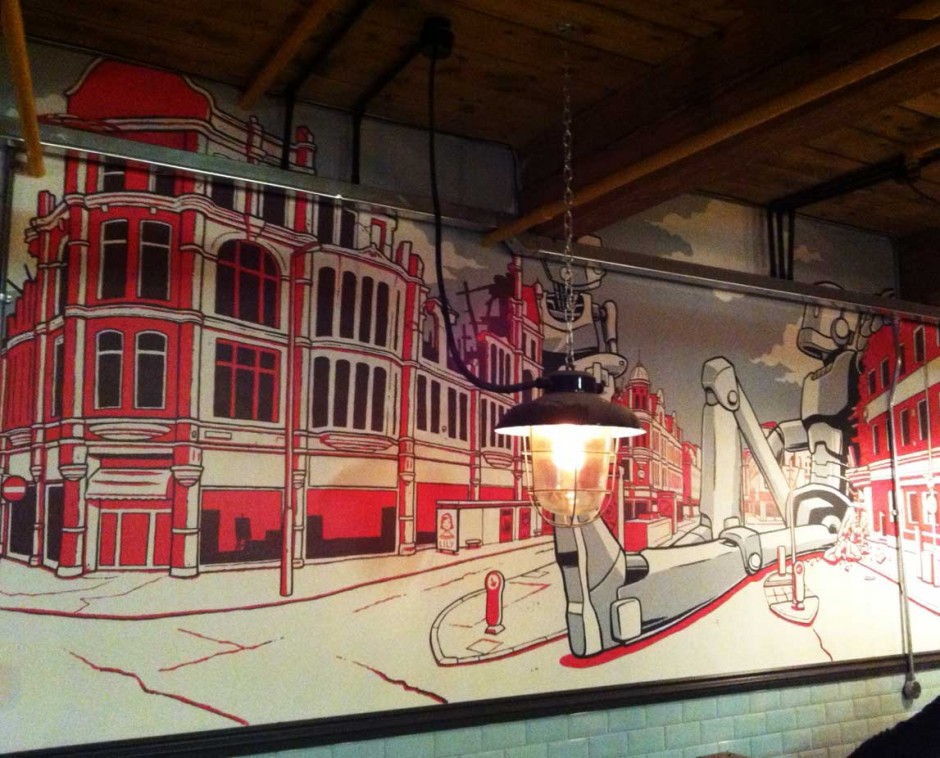 Click here for a large, hastily assembled panorama pic.
The process of expanding the bar did mean the explorer I painted a few months back had to go…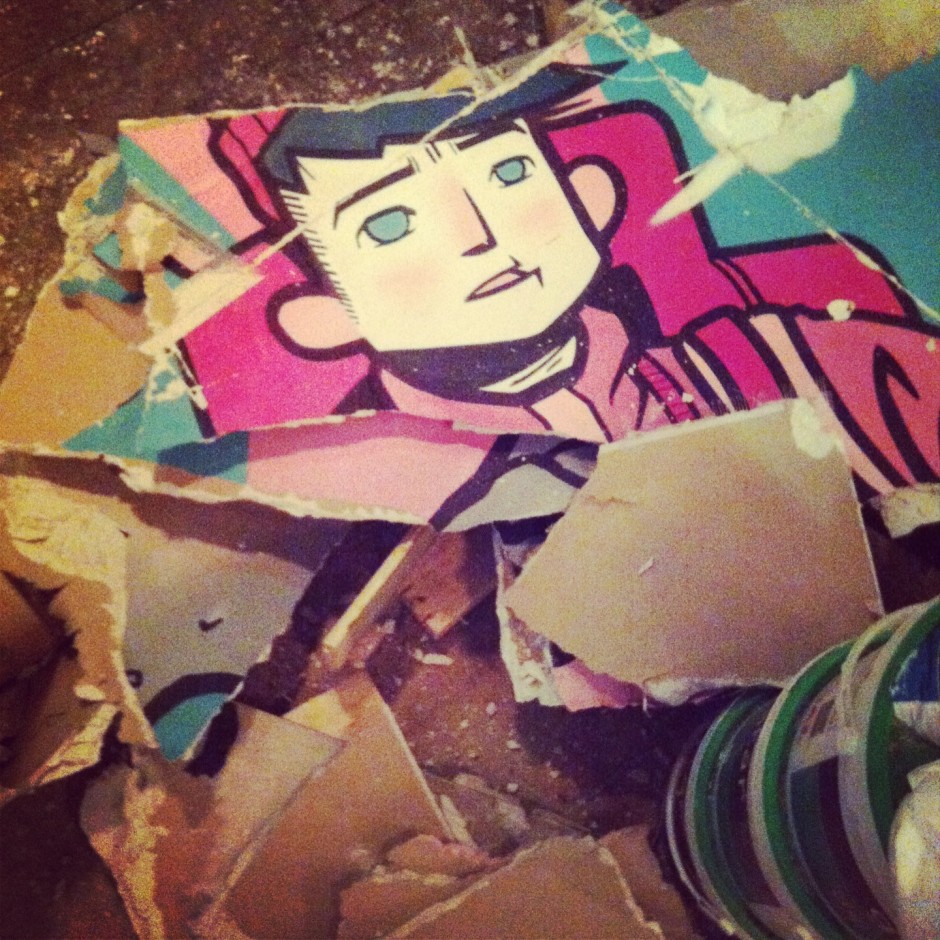 Go and have a look. It's a rad bar with a fine selection of beers.