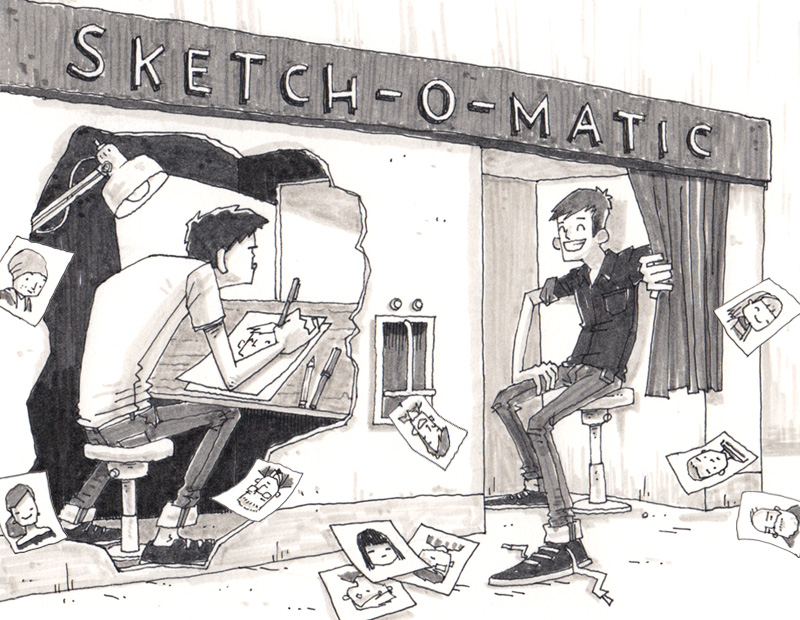 The Sketch-O-Matic booth gets another airing this Friday, this time at HOME. Once again, I'll be one of the 55 artists frantically scribbling (and sweating) away in the dark, to draw portraits of the public in around 5 minutes. The event is on for 10 days, with a constantly changing rota of artists. Come and get an original piece of artwork for a bargain price!
I have two 2 hour slots this year.
Fri 4 Dec / 18.00 – 20.00
Thu 10 Dec / 17.00 – 19.00
Once you've been portraitized, do feel free to share a pic of your pic on Twitter or Instagram tagging them #SketchOMatic. Or post them on the SketchOMatic Facebook page.
Ooh, and here's a link to a nice M.E.N article…