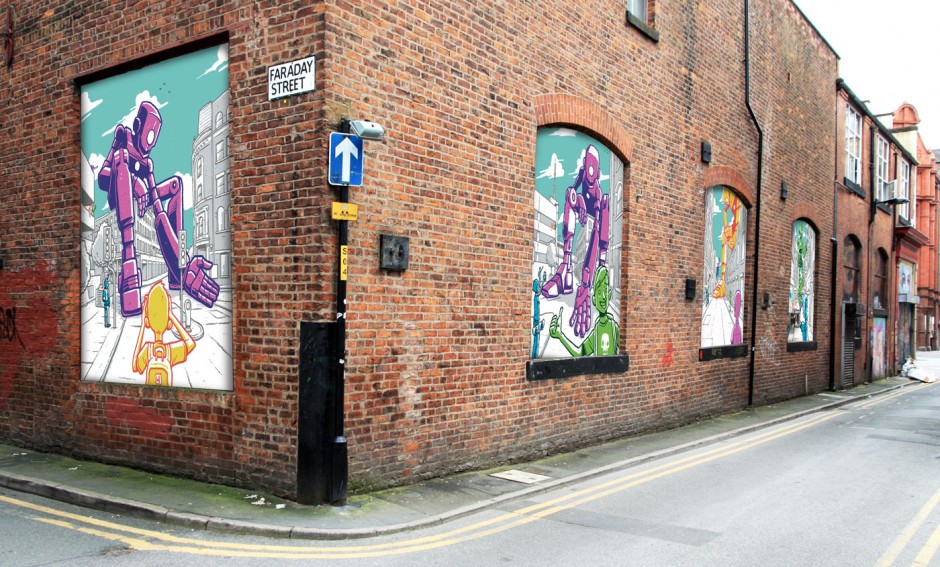 Hi guys! Take a look at the Spear Street ARTches Kickstarter campaign that I'm involved in. Blyth's art shop, in Stevenson Square, are looking to turn the disused arches on the side of their building (on Spear Street) into a new urban art space, to bring even more colour and interest to the streets of Manchester's Northern Quarter.
If all goes to plan, I'll be the first of many artists (on a 6 month cycle) to paint a mural in the space, and it should look a little something like this…
There are lots of lovely bits on offer too for those who pledge, from badges and prints to digital portraits and rad t-shirts like this…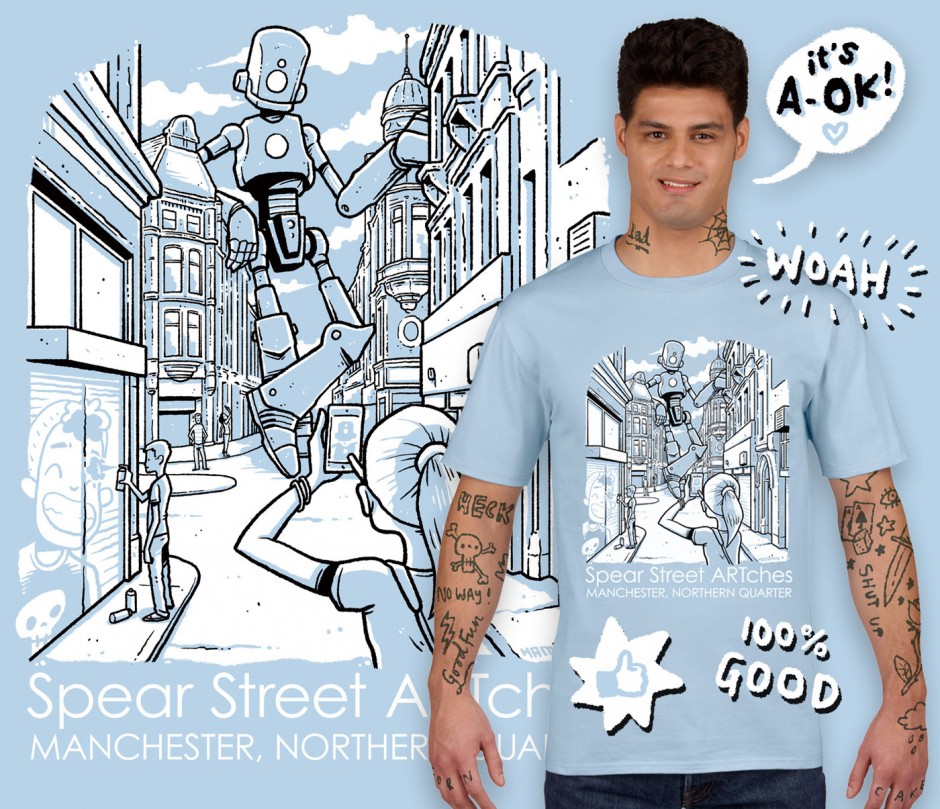 Head to their Kickstarter HERE for more info, or watch me shift uncomfortably in my seat in this snazzily produced promo video!