RMCH PED
Following on from the Queezie transformation of Ward 84, the Paediatric Emergency Department (headed by speedy Queezie, Royce, below right) received a Space Race themed makeover.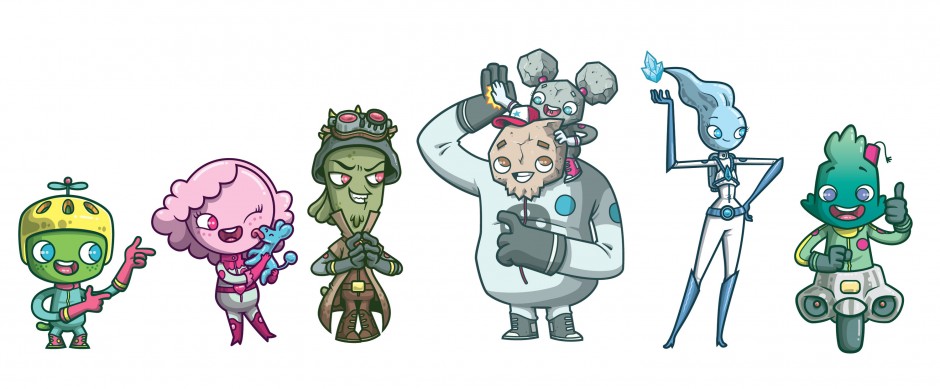 A cast of Space Racers was created (featuring Zipp, Blossie, Gassius, Rumble & Thud, and Princess Glacia) to populate various wall and window vinyls, along with a couple of large crowd scenes to help relieve the waiting room monotony.
Crowd Scene Illustration and wall vinyls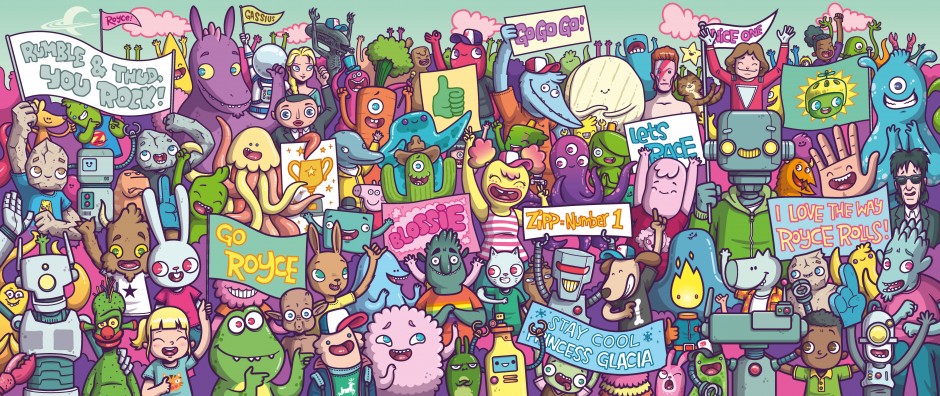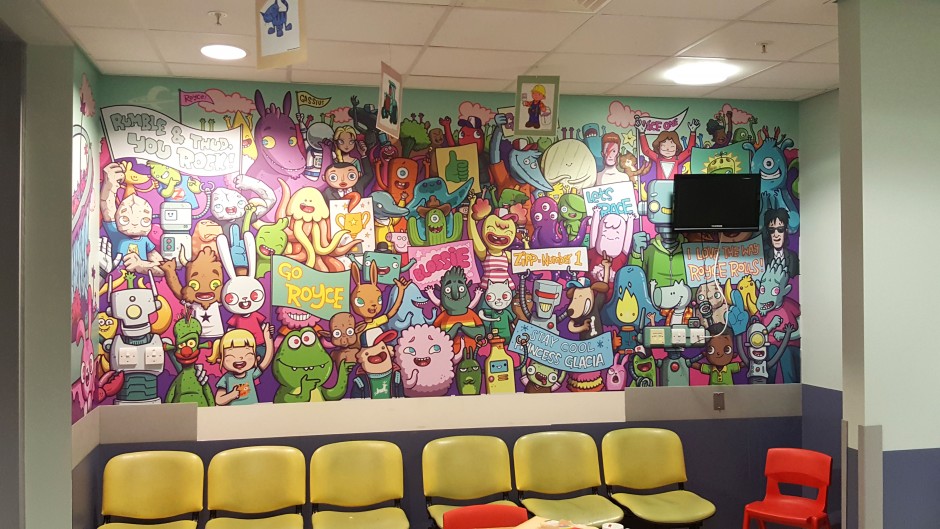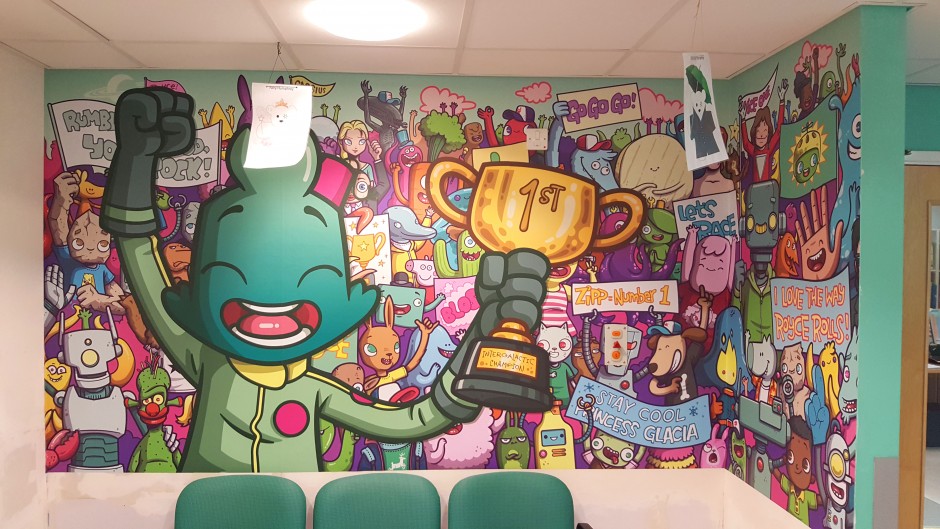 Racers & track illustration for wall and window decals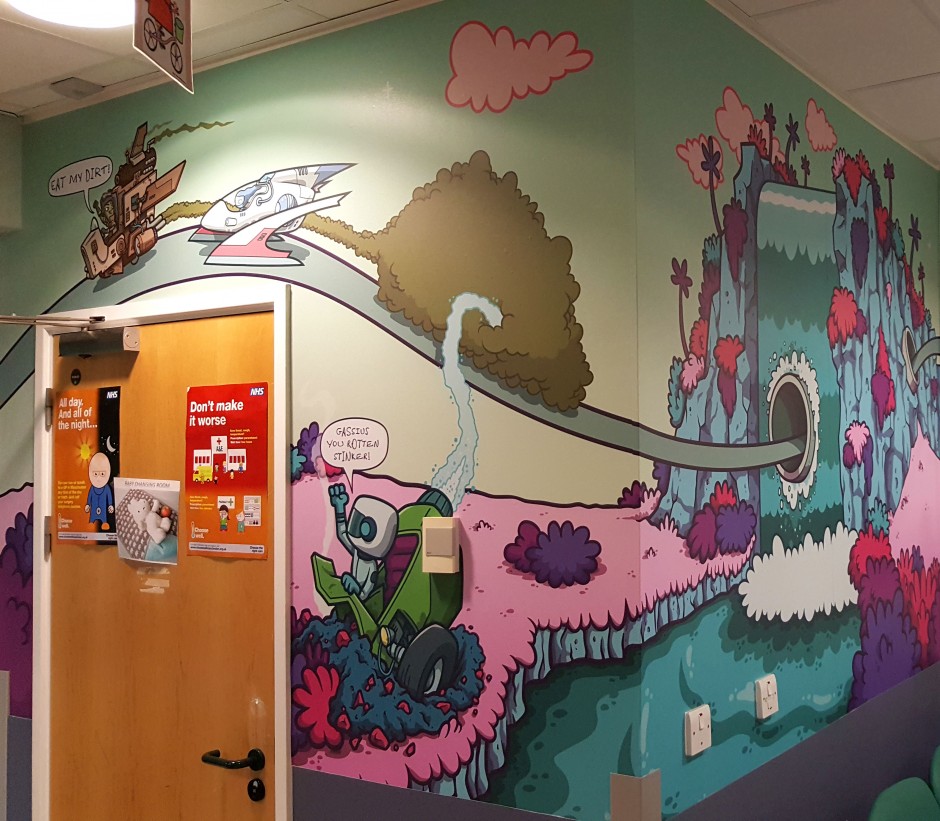 Illustrations for 'Royce's Trophy Cabinet'. Decals applied to pillar.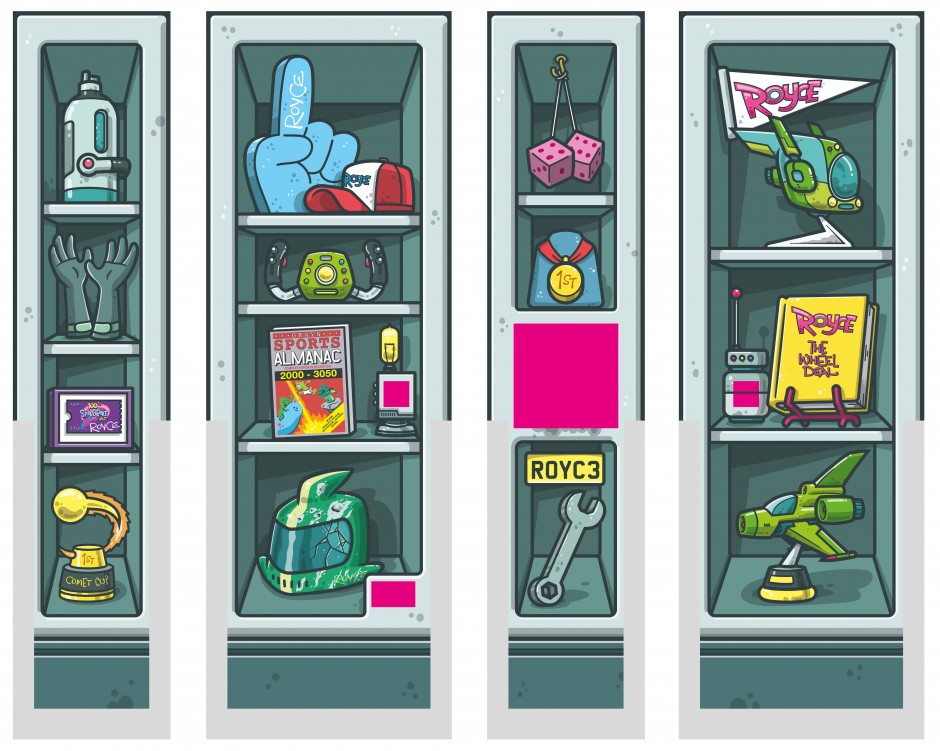 The Queezies © Royal Manchester Children's Hospital