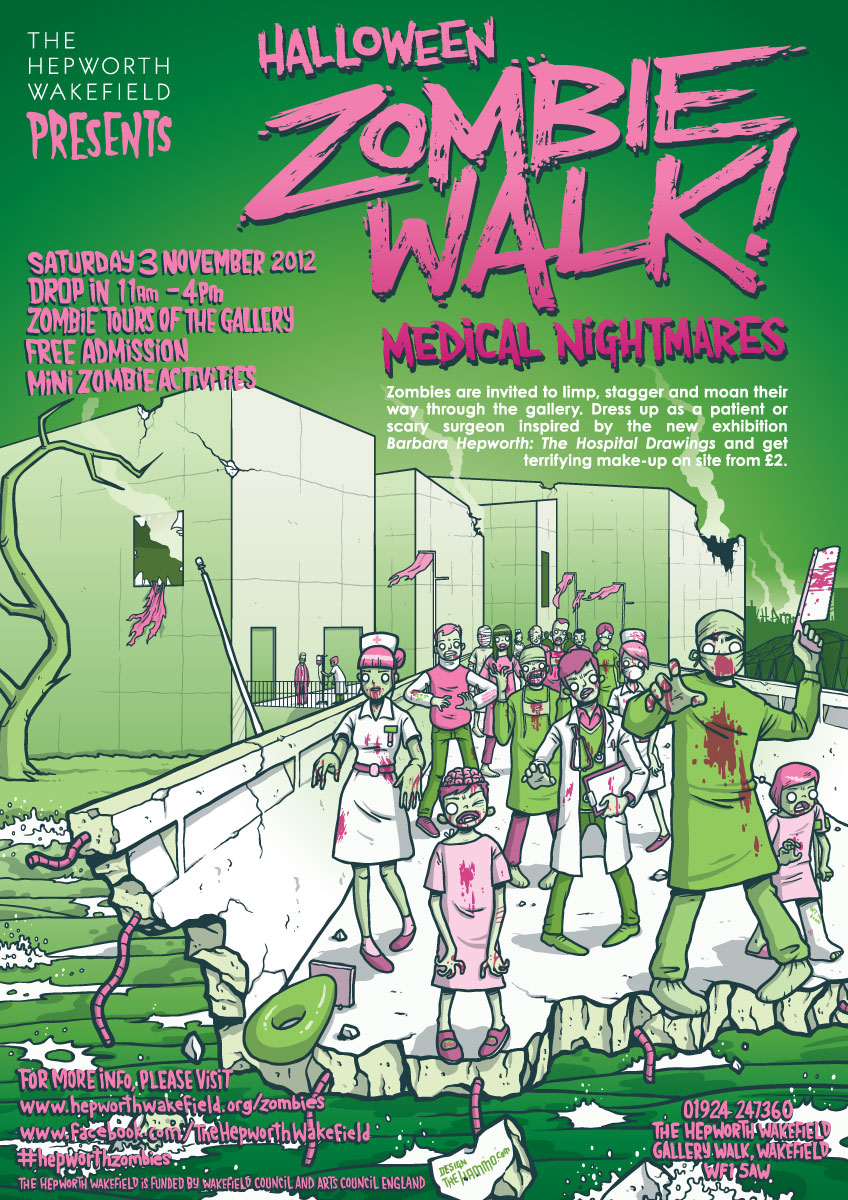 Inspired by their new Barbara Hepworth exhibition: 'The Hospital Drawings', The Hepworth Wakefield are hosting a 'Medical Nightmare' themed Zombie walk on November 3rd, so I've given their Zombie Walk flyer a bit of a facelift.
Zombies are invited to limp, stagger and moan their way through the gallery.
Dress up as a patient or scary surgeon and get terrifying make-up on site from just £2. Entry to the event is totally FREE!
More details HERE