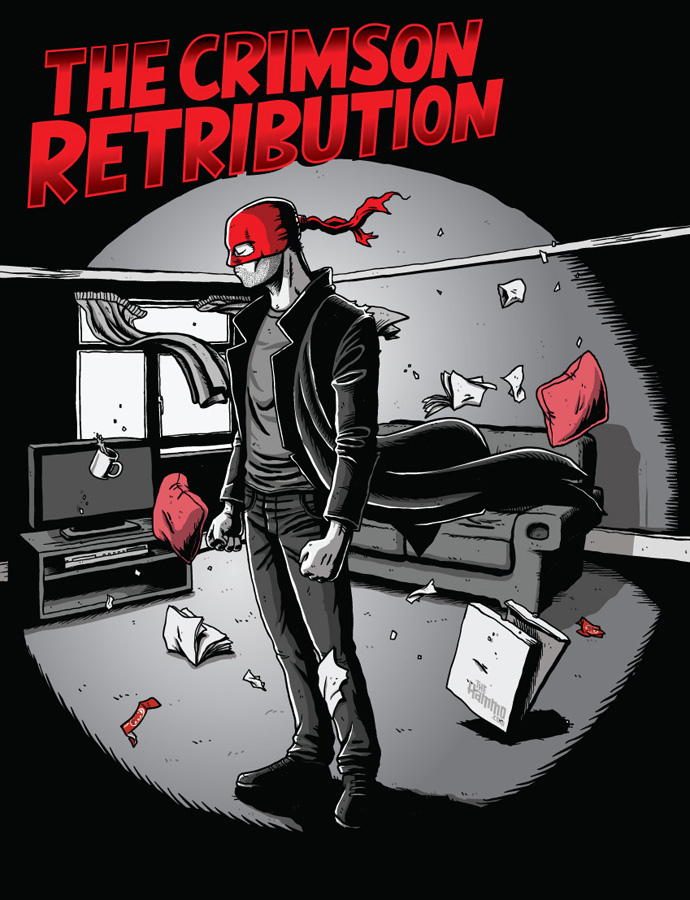 This is my brooding superhero illustration for the poster of the upcoming play The Crimson Retribution which will be showing as part of Manchester's 24:7 Theatre Festival. Something a little darker than I usually post up here, which makes a nice change.
The Crimson Retribution is a play about a failing relationship and a superhero sleeping on the sofa, written by MEN Theatre Award nominated playwright Steve Pearce.
For more info, visit ShrinkWrapped Theatre.